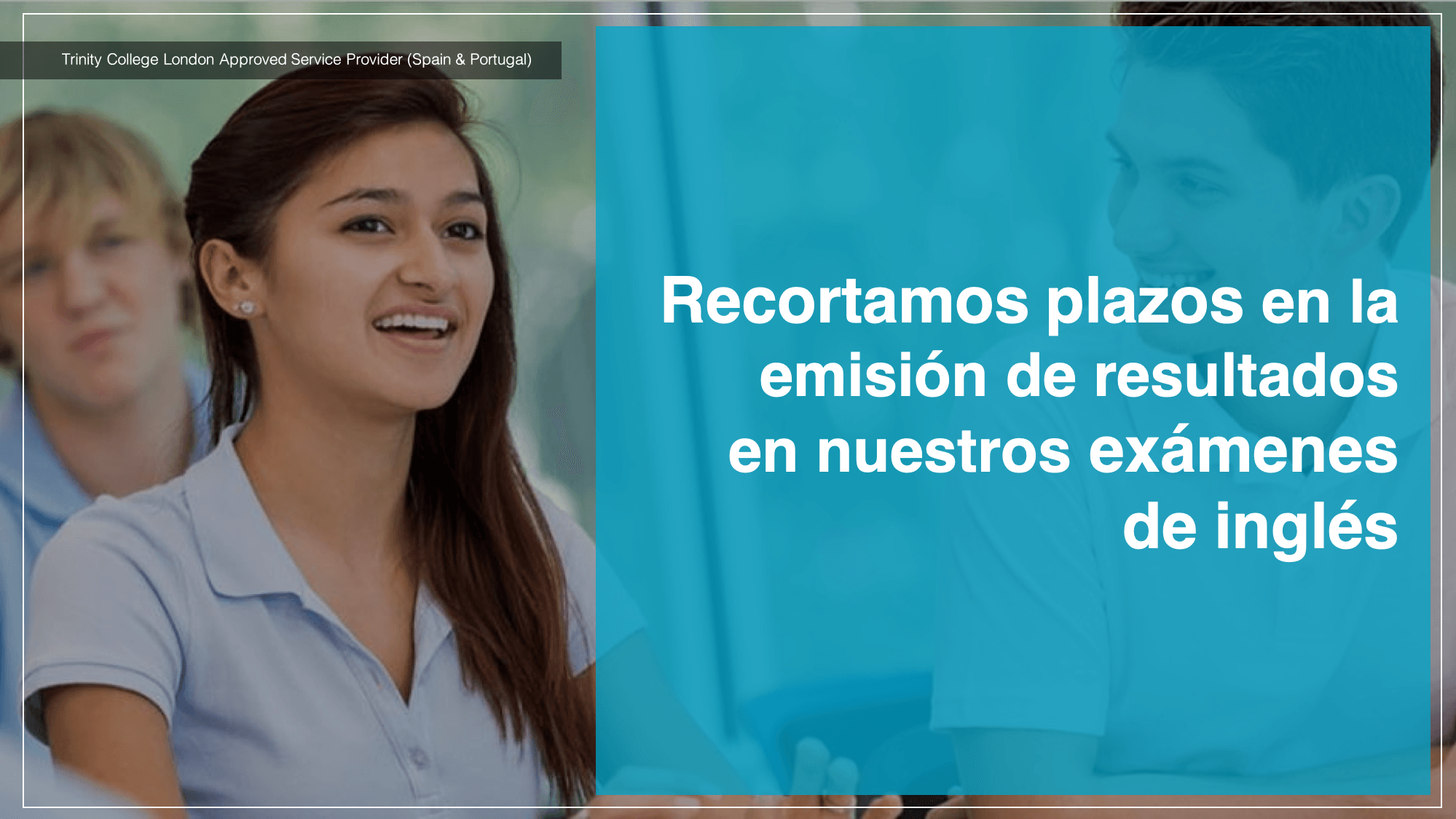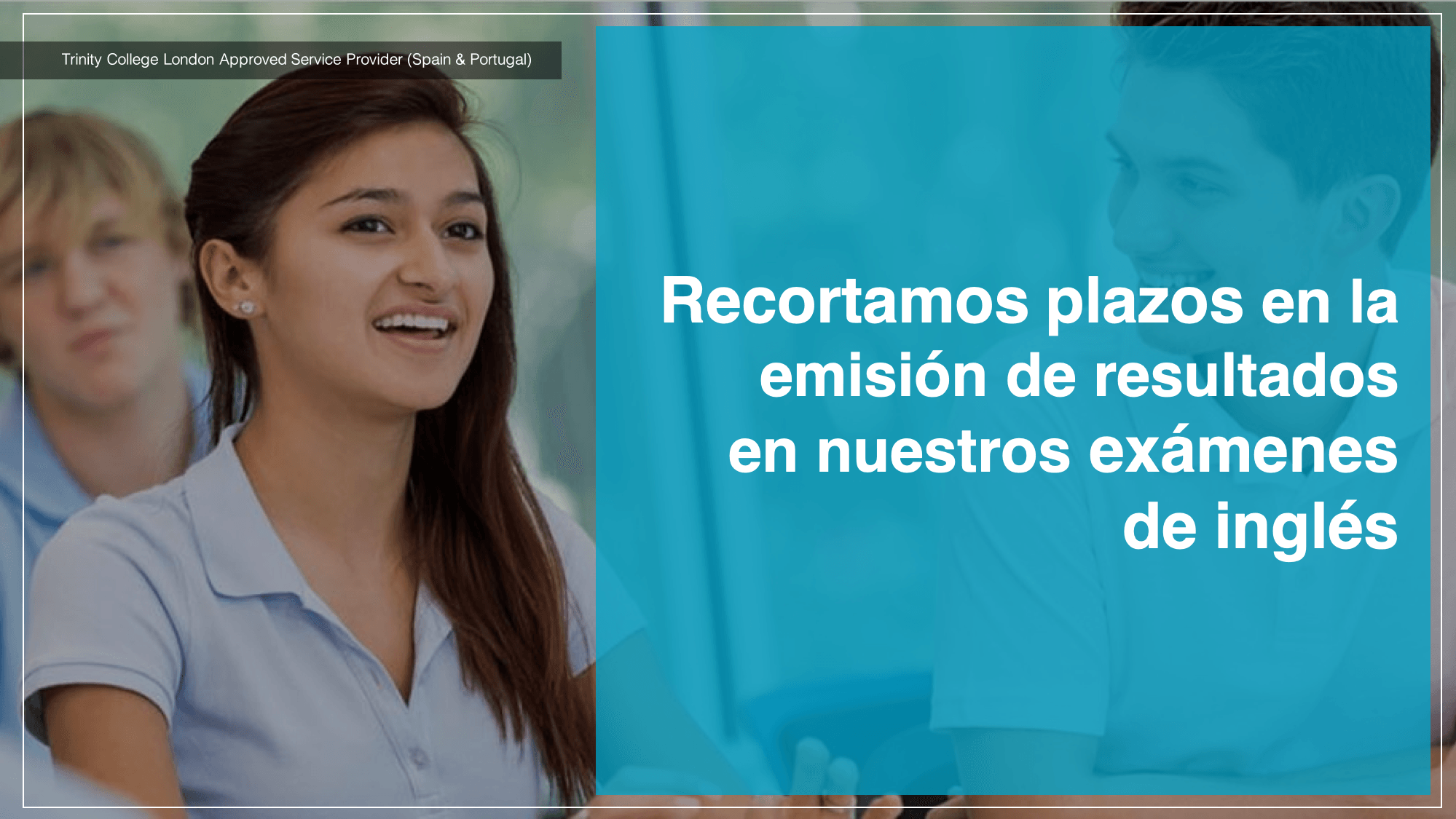 La directora de Customer Services de Trinity College London, Janis Lines, ha confirmado una noticia muy esperada por nuestros centros registrados: la reducción en los plazos de emisión de resultados de los exámenes de inglés ISE y GESE.
El objetivo actual de Trinity, que hemos alcanzado recientemente, es el de emitir resultados entre 3 y 4 semanas tras el examen.
A partir de verano de 2019, el compromiso que adquiere Trinity es el de emitir resultados en un plazo de unas 2 semanas en la mayoría de los exámenes.
Además, a principios del presente curso, Trinity España recortó también en unos 10 días los plazos de matriculación. Por ello, con la nueva reducción de plazos en la emisión de resultados, el tiempo desde la matrícula hasta la obtención del resultado estará ligeramente por encima de los 2 meses.
Esta mejora se une a otros distintivos de calidad de Trinity, como son la prestación del examen en el propio centro, la formación continuada para profesores presencial y online o la excelente calidad de los propios exámenes, que revalidaron el sello de calidad Q-Mark de ALTE recientemente.
Lines ha destacado que el feedback de los centros registrados Trinity seguirá siendo fundamental para seguir implantando mejoras en la prestación de nuestros exámenes.
A continuación, dejamos la nota de prensa íntegra:
We're always striving to improve our service and over the last year have been working hard to reduce the time it takes to provide ISE exam results.

Our initial aim was to issue results within three to four weeks of the exam, an objective we have now met. Our next step is to reduce this timescale further and I am delighted to confirm that from summer 2019 we will issue the majority of results within two weeks of the exam. 

We'll continue to use your feedback to help improve Trinity's exams and very much look forward to working with you in the future.

 

Janis Lines

Customer Services Director
¿Quieres recibir nuestro Newsletter, promociones y acceso a talleres exclusivos?