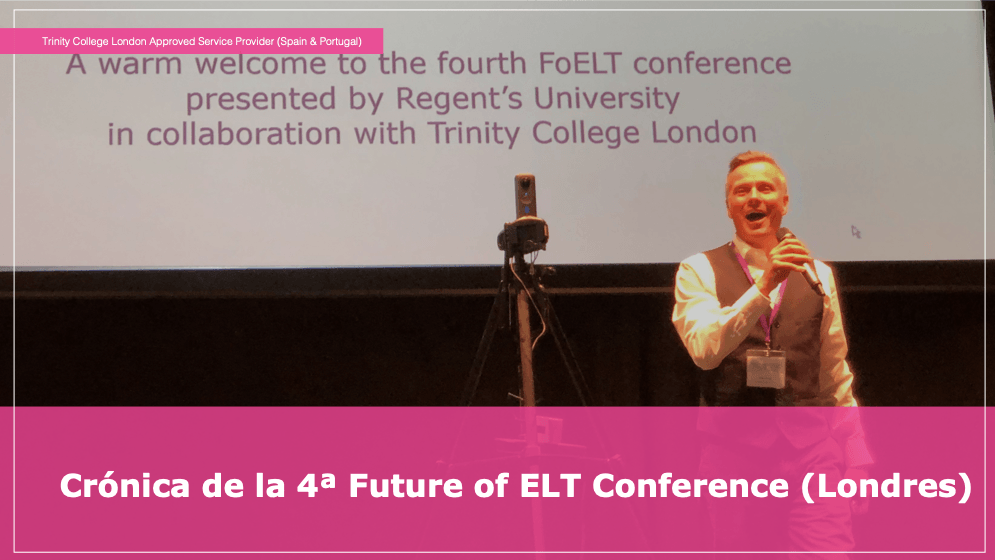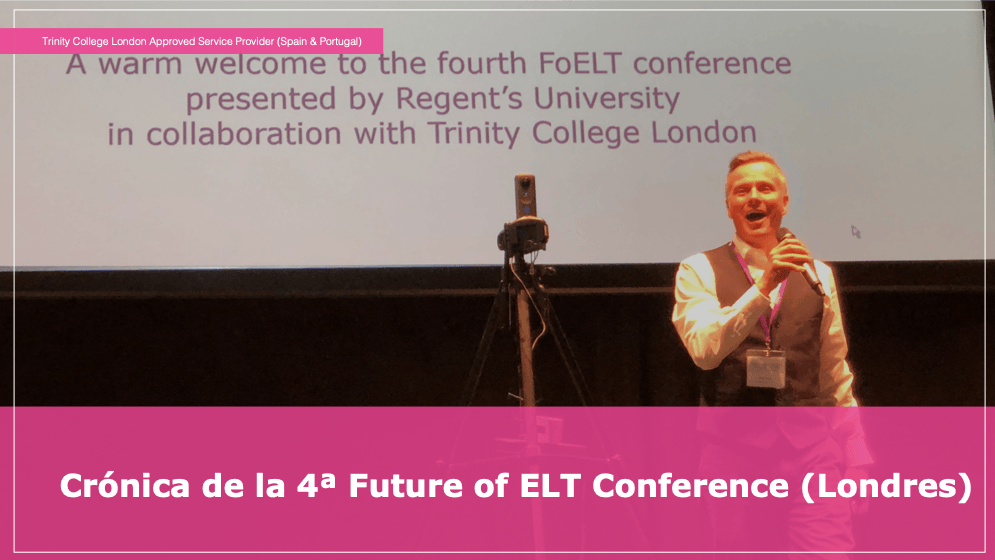 El pasado sábado 15 de junio tuvo lugar en Londres la 4ª conferencia Future of ELT (English Language Teaching), co-organizada por Trinity College London y Regent's University London.
James Easton, miembro del equipo académico de Trinity España (Language Skills Trainer & VLE Coordinator, Academic Support).
El horario de actividades fue realmente intenso: se celebraron 20 conferencias y 4 plenarios en una sola jornada.
Estas son algunas imágenes destacadas: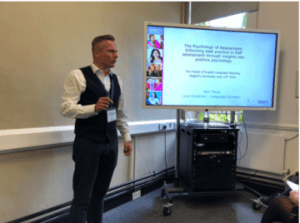 Conferencia de Alex Thorpe: 'Soft skills in a hard discipline - Facilitating learner success in EAP through positive psychology' (Habilidades blandas en una disciplina dura- facilitar el éxito del estudiante de inglés académico a través de la psicología positiva).
Conferencia de Ben Beaumont: 'Contextualised CPD: using technology to develop teachers' 'Professional Vision' (Desarrollo profesional contextualizado: cómo usar la tecnología para el desarrollo de profesores).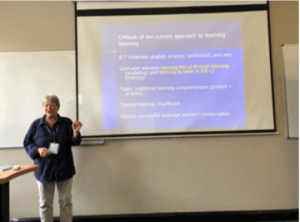 Conferencia de Sheila Thorn: 'Teaching listening: Where does it all go wrong, and how can we put it right?' (Enseñar a escuchar: ¿dónde falla todo y cómo podemos reconducirlo?)
¿Quieres recibir nuestro Newsletter, promociones y acceso a talleres exclusivos?