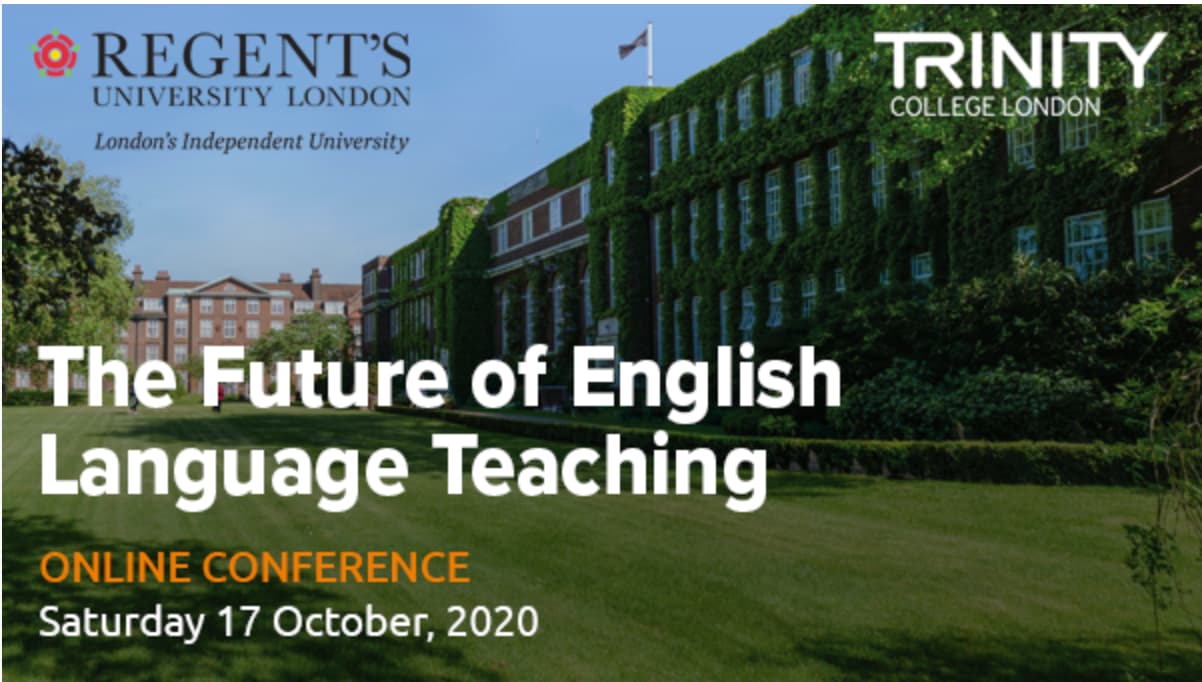 Trinity College London and Regent's University se complacen en invitarle a unirse a la V Conferencia anual "Future of English Language Teaching"
Sábado 17 de octubre, de 11:00 a 18:00 horas | Online
La conferencia "El futuro de la enseñanza del idioma inglés" ofrece una oportunidad de desarrollo profesional contemporáneo. Es un evento en línea/online gratuito y abierto a todos los profesionales de ELT de todo el mundo.
La conferencia de este año se llevará a cabo en línea/online y cubrirá los siguientes temas:
• Young Learners
• Teacher Education
• English for Specific Purposes (ESP)
• Technology and Innovation
Nuestros ponentes plenarios son:
• Philip Kerr - Data Literacy in a Time of Covid
• Thom Kiddle - Key Teacher Competences in the 2020's
Este año hemos creado un interesante programa que cubre una variedad de temas relacionados con cada aspecto clave y pertinente para el futuro de la enseñanza del idioma inglés.
View the Conference Programme / (Vea el Programa de la Conferencia)
El evento es gratuito, sin embargo, se requiere reserva previa. Haga clic en el enlace de abajo para reservar su plaza.
Book your Place / (Reserve su Plaza)
¿Quieres recibir nuestro Newsletter, promociones y acceso a talleres exclusivos?